Offshore Development
Center in India
How to balance the cost of your growing software business? Set up an offshore development center in India and continue your journey to technological excellence and disruptive innovation.
Access enterprise-grade IT talent
Zero infrastructure costs
No-questions-asked NDAs
Multiple time zones
Why Set Up A Dedicated
Offshore Development Center?
Outsource enterprise IT and software projects to a reliable offshore company in India. Focus on growing your business.
Lack of Specialized Talent
Building Offshore development centers is one of the best options to avoid headhunting in the local market. All thanks to India's growing technology enterprise-grade talent pool, i.e. attracting global IT companies, year after year.
Cost- Effective
Save on traditional expenses of building an office from the ground up such as commercial space rent, employee hiring/compensation/bonus, office furniture, IT infrastructure, utility bills, security, and property taxes.
First-Mover Advantage
Kick start your project without any long delay. Something that your in-house team may fail to do due to multiple project commitments. Do not sit on a good idea and outsource it for rapid software development. Be the game changer and lead the market.
On-demand Scaling
Enables you to stretch or squeeze your software and product engineering capacity without affecting the work. Take on big and complex projects, innovate, and/or disrupt the industry.
Better Risk Management
Reduces the risk of expensive business downtime. From dedicated teams to data backups, scalable IT infrastructure, and more, everything is professionally managed here like an office.
Overseas Expansion
Enter and expand in a foreign country without struggling with language barriers, cultural differences, market regulations, and many other market challenges. Coordinate with your offshore delivery manager.
About The Dedicated Offshore Development Center in India
Collaborate with more than 250+ IT professionals, including designers and developers, coders/programmers, usability engineers, QA analysts, and project managers.
CMMI Level 3 and ISO270001 Certified Center
Emerging IT Technologies and Tools
Project management tools and software
Pre-built scalable office infrastructure including furniture and IT equipment
Manned facility
24/7 surveillance
Office transportation available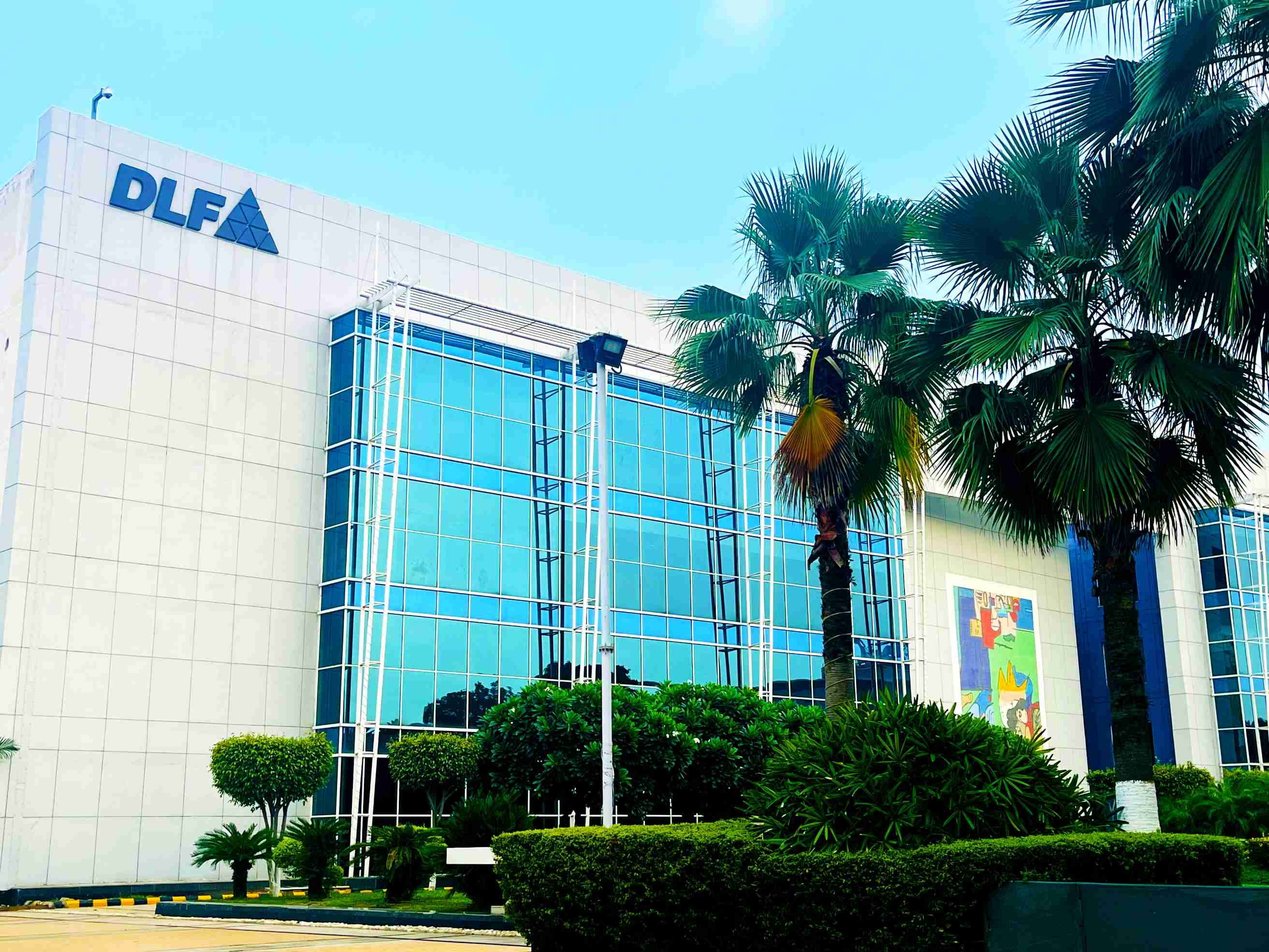 Why Hire Us As Your Offshore
Team in India?

12+
years of Experience

250+
IT professionals

150+
Overseas Clients

State-of-the-art IT infrastructure

Certification
Global Awards and recognitions

> 90%
Client Satisfaction Rate

4.7+
Positive Reviews on Google

16500
Custom Plans
---
Our Offshore Development
Center Engagement Models

Product Engineering
Hire a small dedicated team that design, develop, and deploy a new software product from scratch.
With upto 10 IT professionals

Ideal for startups

For upto 1 year

Build-to-scale
Expand your development capacity with IT expert for fast-track offshore development.
With more than 10 IT professionals

Ideal for small businesses

For more than a year

Build-Operate-Transfer
Start a new office abroad that dedicatedly works for your product/service.
With more than 100 IT professionals

Ideal for large enterprises

For indefinite time
Wondering How to Set up an Offshore Development Center in India?
Build Offshore Team is happy to help. From planning to execution and all the due diligence, we make it easy for you to set up an overseas facility for your business.
Technology Stack
Discover the latest software development stack, including programming languages, frameworks, tools, libraries, and other technologies. Make way for incredible IT products and solutions like web, and mobile apps.
---
How to Hire Offshore Development
Center Company
It is no longer tiresome to set up an ODC in India. Follow the short and simple 4-step process and it is sorted.
1

Discuss Your Project Requirements
2

Choose an Engagement Model
3

Screen and Deploy
4

Its Done. Your ODC Is Set to Roll Out
---
Frequently Asked Questions
Setting up an offshore software development center (ODC) has benefits that outweigh the initial investment.
Save on development costs: An ODC helps you make huge savings on enterprise software app development by as much as 60%
Industry Professionals: Opening an ODC in India gives easy and instant access to the largest professional and technical pool of IT talent at a lower cost than anywhere else in the world.
No Infrastructure Costs: An ODC is like an office with built-in infrastructure and facilities to run like any other IT and software development company.
International Growth: ODCs eliminate all the cultural and regulatory challenges and increase your global footprints.
Scale business fast: Hire 1-2, a dozen or more than 50-100 IT specialists for remote working.
Strict Client Confidentiality: Setting up an ODC overseas is a wise business decision to work on high-stake projects such as government apps.
Overcome Time Zone Differences: ODCs can run at the convenient business hours of the client located anywhere in the world.
Strategic Local Entry: ODCs enable businesses to hyper-localize their products or services in offshore markets such as India.
Setting up an offshore development center can be exhausting, especially if you're a big brand or enterprise listed in Fortune 500. Let industry professionals like Build Offshore Team handle it for you.
Follow the step-by-step guide on setting up an ODC in India.
Step 1: Define Project Scope & Requirements:
Understand and clearly define your company's needs for outsourcing.
Step 2: Screen candidates for your project:
Our team screens and shortlists candidates as discussed with you.
Step 3: Build Offshore Development Team:
Interview the candidates, if needed, and build a dedicated offshore team for your project.
Step 4: Sign Contracts
It includes the Contract Service Agreement and Non-Disclosure Agreement for maintaining the complete client confidentiality of your business in a foreign country.
Step 5: Define ODC Infrastructure Requirements:
Define the infrastructure requirements such as laptops, PCs, data security systems, networking devices, internet bandwidth, communication channels, and technologies.
Step 7: Project Timeline & Communication protocols
Define and communicate project deliverables with timelines. Plus, set and share communication protocols with the team and stay at the top of the project. Your ODC is all set to work for you.
We run training sessions and workshops if needed. Schedule scrum meetings to stay updated about the project's progress, feedback, changes, etc.
Our dedicated offshore development center complies with agile and project management practices, such as
Iterative & collaborative development
Daily stand-up calls, sprint & review meetings online
Project tracking software
Continuous integration and testing
It ensures that we are on the same page with the client, from start to finish. We adapt and accommodate on the go which prevents procedural delays of all sorts.
Offshoring and outsourcing may be used interchangeably but they are different.
| Point of Differences | Offshore Development Center | Outsourcing Company |
| --- | --- | --- |
| Location | An offshore development center is located outside the host country of the business client. | An outsourcing partner can be located anywhere in the world. |
| Product Localization | It promotes business expansion while creating a hyper-localized product in a foreign country. | It does not provide the advantage of a localized product. It only renders a support service for the business to grow. |
| Team | The ODC team bolsters the in-house team's capacity to work and deliver more for software business growth. | The outsourcing team works on a specific project of the business and is not acting like a subsidiary of the company. |
| Communication | The in-house and ODC team engages in collaborative work and delivery. | The in-house and outsourcing team interacts on a need basis only. |
| IT Resources | IT resources are allocated to one project only. | IT resources are shared for multiple projects. |
| Team Management | Get direct access to the project's progress and delivery. | Limited access to the project's progress and delivery. |
| Company Alignment | The ODC is aligned with the business's corporate values, and work culture. | The outsourcing team need not establish any understanding of the business's corporate values and work culture. |
| Project Delivery | Strict project delivery schedule | Flexible project delivery schedule |
Setting up an offshore development center is a smart choice for enterprises, especially if they are looking for world-class software solutions.
Saves big on office infrastructure
Rapid scaling
Flexible engagement models
Access to cross-functional teams
Overseas business growth
Speak to one of the offshore consultants and get started.
Determining the exact cost of offshore software development in India can be complicated as it depends on a number of factors:
The nature and scope of the business project
The technical considerations of the project deliverables
The expected project delivery
The desired skillset and experience of the software developers
The number or size of the offshore software development team
Additional services
A typical business can save
upto 60% of total software development costs
Upto $5000 on laptops, PCs, networking devices and other software licenses
Considerable renting cost on an office space
Do not think, rethink and hop on a call with one of our offshore consultants.
Setting up an ODC usually takes anything between 7-15 days but the actual timeline depends on the project requirements. We can expedite if you have urgent requirements.
An offshore development center helps with large and complex software projects, including
Software and product development
Website and mobile app coding, testing, and backend support
Cloud Migration
API Integration
QA testing
UI/UX designing
Project Management
Business Analysis
Digital Marketing
Helpdesk solutions
Join Our Growing Offshore Network

I hired a dedicated developer for my mobile application project last month. It was an incredible experience working with the company. The work was done as per the exact specifications and delivered on time. Professional, knowledgeable and friendly, and highly responsive. I will definitely hire them in the future!